Gili Islands - close to Bali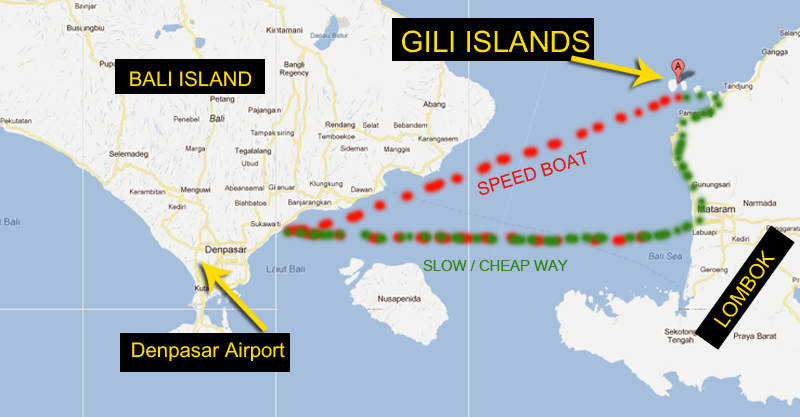 The Gilis consist of three different Islands.
Trawangan is the busiest one but 20 minutes walking from the main area it is still very quiet.
The Gilis are great for snorkeling and diving. I saw many turtles only a few meters from the beach.
Meno and Air are also very nice and if you are looking for a quiet time - go there!
Anyway the islands are only a few minutes apart from each other (by boat).
Travel Info on
gili islands or giliislands travel
and many other websites. I stayed in different places in Trawangan from 80.000-120.000 Rp. Bungalow without breakfast.
The speed boat from Bali is a little pricey and the slow way ( bus ferry bus boat )is a little exhausting. Both depending on budget worth it though!
Lukas Birk